Today, I caved and ordered this:
Kanebo T'estimo Frame Impact Eyes - the 01 Green palette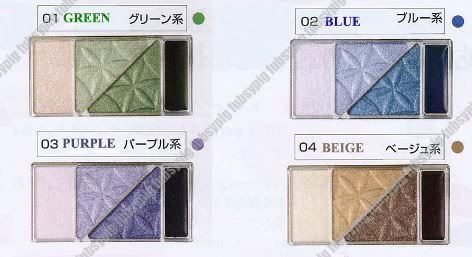 (Picture from Ebay seller fubsypig, but I ordered it off AdamBeauty as it was cheaper.)
In my defence, the T'estimo line is being discontinued by Kanebo, and this was an older palette from the Spring 2007 lineup, so I had to get it sooner rather than later...in case they ran out.
Also, there were so many good reviews for the Frame Impact palettes in general...I couldn't resist. I did already ask my bf to get me the purple one from Japan, because it sounded so good in the
review
by A Touch of Blusher. But I didn't want to add the green one onto the already-too-long list...
Apparently these consist of a cream base (the left pale shade), a cream liner (the right shade), and the two colour shades in the centre.
I can't wait for this to arrive....but man, it'll probably take like 3 weeks :S
***
Here are some pictures that I took when I went for dinner with the bf. We went to an Italian restaurant on Wednesday night, because he had to pack on V-day. No fotd though, because there wasn't enough time for me to go home and change or prettify myself after work lol.
Appetizer

- Bruchetta
(x 4 pc...I took the pic of the last piece :) , was not bad)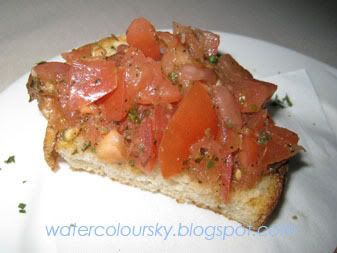 Appetizer

- Calamari
(fried calamari is always good! The dip was good too)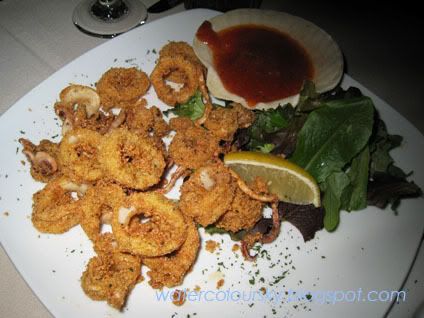 My main course

- Rack of Lamb
(not too bad)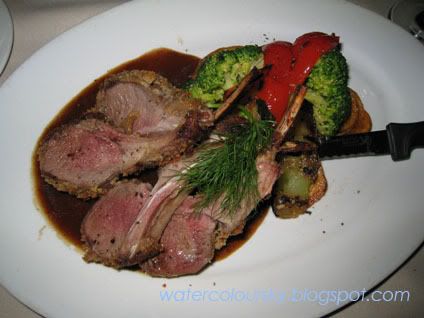 His main course

- Veal
(tasted mediocre)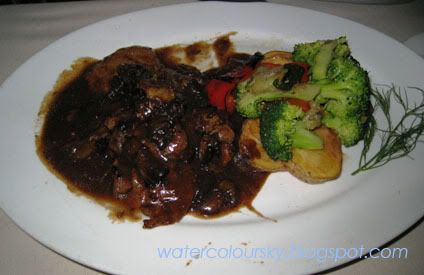 Dessert

- Tiramisu
(bad decision, I should've gone for creme brulee instead...this had too much cream)