don't mind the title, i'm just bored with using the word 'haul' all the time lol. I guess that means I buy too much stuff.
***
i borrowed a whole stack of animes from my bf in case I got bored: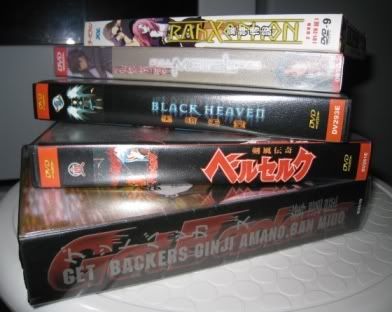 Anyway we didn't really celebrate V-day because he had to pack for his trip that night. But on Wednesday we did have dinner. Also before that, we stopped by the mall because I had already mentioned to him I wanted to get something from MAC that day. He was nice enough to pay for it too :)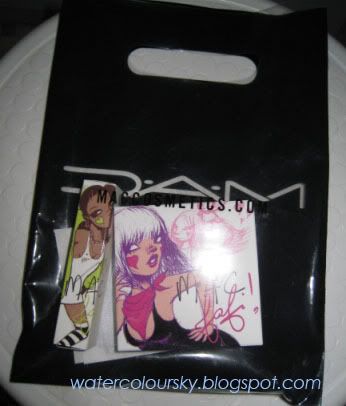 I got the Sassed-up iridescent powder, and Cult Fave lipglass.
Originally I was going to get the Rollickin Paint pot instead of the lipglass, but the texture felt drier than I had thought. It also didn't look as wearable for me when swatched on my skin. The lipglass on the other hand was really pretty colour so I decided to get it anyway despite the disappointing packaging.
You can see here the design is a label that goes around the lipglass cap:
The top part of the label even sticks out a bit :S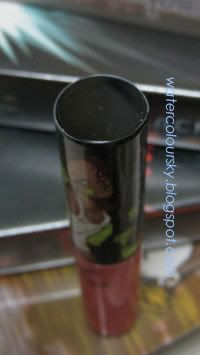 Not good, because I'm the type that picks at stuff like that. But I guess even if I end up ruining the sticker, the MAC logo is still somewhat unique compared to the ones on the permanent products.
Besides MAC, I also hauled some drugtore items over the past few weeks:
Castor oil (to try the oil cleansing method featured on Mrs Lynne's blog)
Glycerine (to make homemade mixing medium)
Jamieson's Vitamin E cream, 30,000 IU, For dry to very dry skin
NYX Pearl Mania pigment in Yellow gold
Bonnebelle eye liners in Indigo and Stonewashed
Nivea LaBello Hydrocare lipbalm
Also pictured is the sample of Calamine soap I received from Northwest Orca Soaps, haven't tried that out yet though.
The drugstore close to where I live was clearing out its stock of Valentine's day chocolate. I saw these and had to have 'em :)
Among all the Marvel heroes, I like Spider-Man the best :)
I have this in my shower:
The shower in my apt is the crappiest, but this usually helps cheer me up, haha :P