Tagged by
Nic Nic
and
Bliss
to confess to my top 5 junk food guilty pleasures...
1. Chocolate
Especially truffles of any kind, Lindt, and almost all Cadbury chocolates :P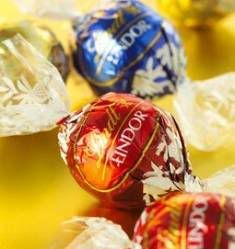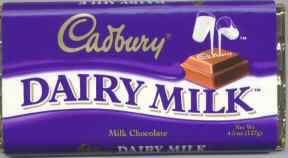 2. Peanut butter
I eat peanut butter out of the jar sometimes......but I know its soooo fattening so I try to reduce it to once in a while. I also like just peanut butter on bread. Hate peanut butter and jelly with a passion, it has to be
pure
chunky
peanut butter, nothing more.
3. Pocky and Hello Panda
Love them! They go quick though so I've stopped buying them for a bit.
Oh I found the Pocky website when looking up pictures haha. They have mini
games
,
wallpapers
and more stuff
here
:)
4. Ice cream
I don't buy ice cream in tubs so usually when I indulge its with either Oreo ice cream sandwiches from the convenience store, or McDonald's cones :)
5. Chocolate egg rolls
I could eat the whole box in one sitting if I'm not careful. The only brand I buy is Julie's Love Letters (corny name I know, but they taste the best!). Other brands don't know how to make chocolate ones, they usually use too much sugar and have no chocolate flavour whatsoever.
Couldn't find any pictures of the rolls though :(
And I tag...
Aya
Alienman
Chiara
Ichigobunnie
Her Peachieness