I just want to say thank you to you all for the advice and encouragement on my recent
losing fat/exercising more/eat less
post :D
So far things have been kinda....eh up and down. I managed to eat properly for the rest of the week, except yesterday. I blame free food as my weakness :P Like when someone brings in doughnuts at work :S
And cute food on sale, like this:
Why do these bears have to be so cute? I can't resist cuteness and chocolate-yness in 1 package...:S
Oh and Pocky was on sale for $0.88 cents down from $1.19 so I had to get one pack too....LOL. I think I can safely declare I'm one of the last people who would starve myself. I love food waayyyy too much :P
In more unhealthy food pictures, this was I made for lunch last weekend (before I started this healthy resolution thing)
Fried rice to use up all the leftover rice and bbq pork in the fridge:
***
Some recent haulage gathered from the past month:
Cosmetic: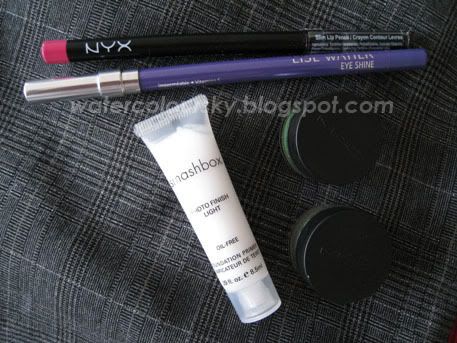 NYX lipliner
in Pinky
Lise Watier eye shine pencil
in purple (a SA in Shoppers Drug Mart had this on and it looked gorgeous! Pricey though - at CAD$16)
Free sample of
Smashbox Photofinish Primer
from Sephora
Free samples of
MAC Pro pigments
in Kelly Green and Emerald Green from Pro Store
Closeups: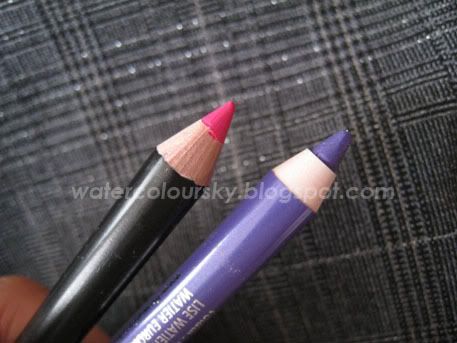 The MAC MA this time was so generous! I got probably 1/4 tsp in the jars...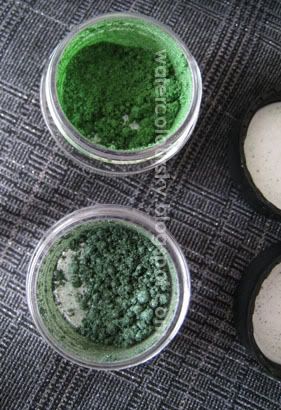 Body: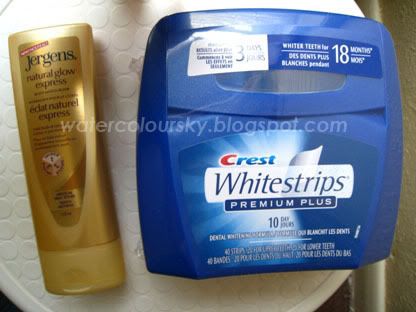 Jergens Natural Glow Express for Medium Skin tones
- supposed to increase your skintone "1 full shade" in 3 days...I'm skeptical but still wanted to try it.
Crest Whitestrips Premium Plus 10 day
- tried it last year, it does work, but not as claimed. It didn't last the 18 months as claimed even though I followed the instructions of 2 per day for 10 days. Only lasted a couple of months even though I avoided coffee and dark coloured drinks afterwards. Still - its the only thing I know that works for me. (The oft-recommended homemade method of brushing teeth with hydrogen peroxide and baking soda did nothing for me.)
Veet High Precision Facial Wax
- I don't feel like paying for someone to do my brows anymore but tweezing takes too long sometimes and doesn't get all the fine hairs. Haven't had a chance to use this yet though.
Braun Silk-Epil epilator
(not pictured)
- I've only had the chance to use it a couple of times so haven't formed a verdict on it yet. However, so far it seems to work much better on coarse hairs, and seems to miss finer hairs.
I still have to post my haul from Madame Madeline and Everyday Minerals from last month.