a very long overdue review on
RMK Shiny Mix Eyes
in
01 Silver Pale Green
: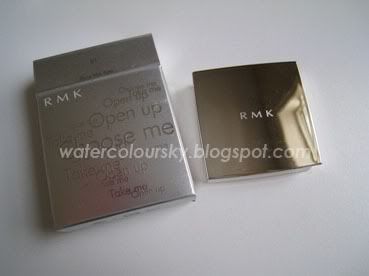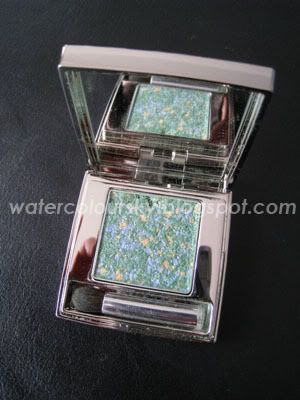 The RMK Shiny Mix Dots are from this year's Spring collection. The product looks like pressed clusters of green mixed with dots of blue and yellow. The concept is pretty cool - I think they were inspired by the painting technique of
pointillism
. There is also a mirror on the inside of the cover and a small brush included.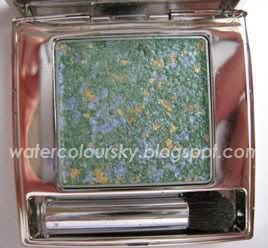 It has some very fine subtle shimmer which I love - its the perfect amount that doesn't cause fallout and doesn't look glittery. However, I find the colour payoff is on the sheer side. The colour only shows up well with Urban Decay Primer Potion as a base.
Left: With UDPP as base, Right: Without any base
Overall I really like this eyeshadow because its a very wearable green that can be intensified with a base or applied sheer for those who prefer that. The amount of shimmer is just right too - its a classy amount, not a discoball amount :P
The only thing I would complain about is the price tag - it cost about 3,200 yen which is about US$32 (roughly). Thats the most expensive eyeshadow I've ever bought! The price is what keeps me from buying more RMK products. However if you can afford it, and prefer subtle shimmer over pigmentation then this would be for you.
To be honest, the first few times I was playing with the shadow, I thought this was a waste of money to have sheer colour payoff for such a high price. I was thinking that I could probably get something similar in the drugstore at a cheaper price. But after using it more and more I find the colour and shimmer and texture to be rather unique. If I had the money...I would love to get the silver purple version too lol :)