To procrastinate, I also spend too much time window shopping online. I think the Internet plays a big role in whetting my appetite for more and more consumer goods.
Still, it would be handy to have a larger purse than the one I currently use...like these ones:
Classic Gucci color combo: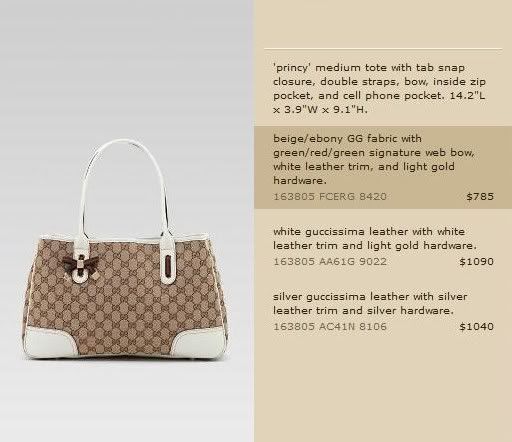 Tan/gold combo:
Almost all the bags in this series look quite nice actually.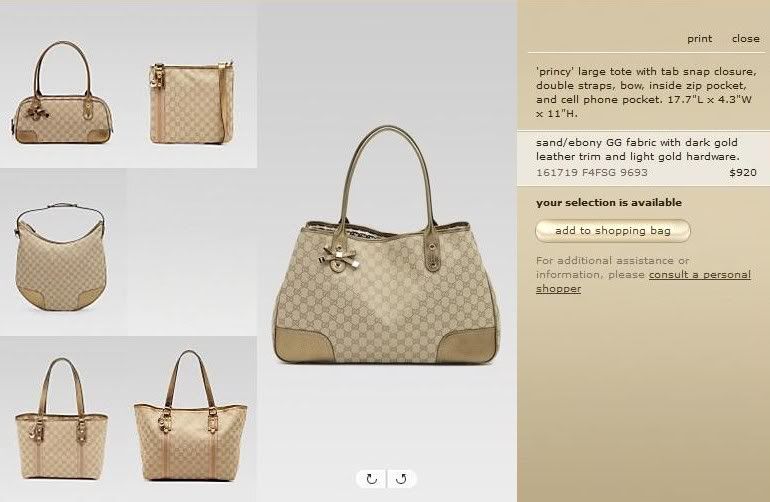 And my favourite (also the most expensive :( ... ):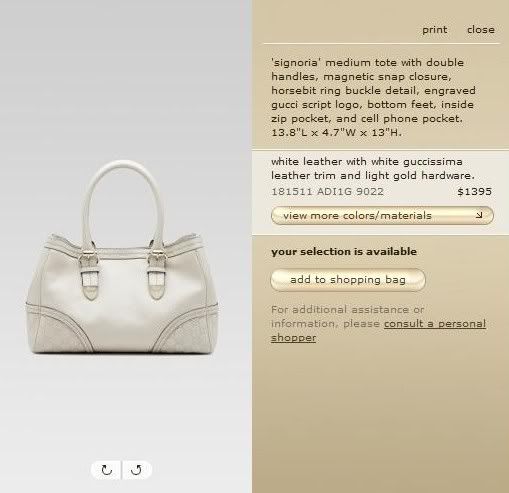 Would be nice if I could at least get it at US prices....since CDN$1 is almost USD$1 right now. These prices shown are the US prices so I bet the Canadian prices will be 20% more. On top of that I'd have to pay 14% for PST+GST. Living in Ontario gets lame sometimes.