Alienman
was curious to see how Clinique Black Honey lipstick looked like when applied so I took some comparison pics. Also figured I might as well do a mini review of it too :)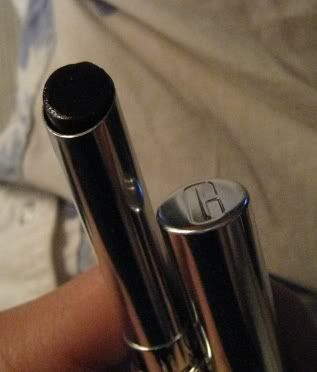 Swatch:
Top swatch is with several coats, bottom swatch is with just a couple coats. As you can see the color can be built up with more coats.
Bare lips: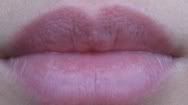 About 2 coats of Clinique Black Honey:
And a few more extra coats: the intensity doesn't show too well in this pic :( I know it looks almost the same as the previous pic but trust me, it can show up quite red on me.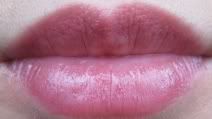 It really is more like a lipstain in terms of the feel of the product. However these pictures don't do it justice. In real life, when I apply several coats of it, it looks like I'm wearing red lipstick. So far I've just been using it lightly to give a slight stain, and I like how it looks like a natural 'just bitten' look. It doesn't look like I have lipstick on at all, but more like my lips are flushed or something.
I've heard that the colour does vary from person to person, and that makes sense because its part of Clinique's line of "Almost Lipsticks", so the colour is sheer enough that your natural lipcolour will show through, but is enhanced by the reddish stain.
In general, thumbs up from me for this product. However I have a feeling I've seen a drugstore product that does the same thing, so that might be something to check out first. I think it was a Revlon liquid cheekstain thing I saw a couple months back. I haven't seen it around lately though, so maybe it was a limited edition product. (I find it very strange by the way that drugstore brands do limited edition products....I guess they're following what MAC does best ...)