Today's FOTD - probably one of the first times I've ever worn a completely blue look out.
[Face]
- Giorgio Armani Luminous Silk Foundation in #3
- MAC blush in Emote to contour cheekbones and nose
- Everyday Minerals Pink Ribbon blush (light pink with silver sparkle)
[Eyes]
- Urban Decay Primer Potion
- Maybelline Instant Age Rewind concealer in Light
- Maybelline Expert Eyes Quad in Sapphire Ice (used all shades except white)
- MAC eyeshadow in Queen's Jewel (blue shade from Royal Assets Cool Eyes palette)
- Blinc Kiss Me mascara
[Lips]
- Blistex Ultra Protection SPF 30 lipbalm
- MAC Mattene lipstick in Poise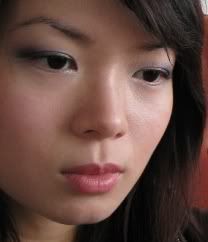 Also a closeup of what Poise lipstick looks like: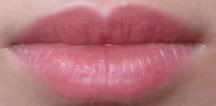 I passed on Poise twice before finally getting it. At first I thought it was going to be too bright pink but surprisingly it looks ok imo.
Its weird how this time everything was sorta middle to high end makeup except for the eyeshadow. Usually I use inexpensive stuff for the face and use MAC for the eyeshadows, but this time almost all the shadows were from Maybelline. I do like Maybelline eyeshadows actually, they don't crease at all and the colour payoff has gotten better with their new formula. The older eyeshadows hardly had colour but they really improved it now. Also its sorta interesting how they label what shadow should be used for what area in the reformulated quads.
Maybelline Expert Eyes Quad in Sapphire Ice: