I revisited an old look of mine yesterday for the first time. Was wearing purple contacts but I think it was too much together with the pink :S oh well. I look overdone I think :( plus I think I could've blended more.
[Face]
Giorgio Armani Luminous Silk Foundation in #3
Everyday Minerals blush in Once and Again
MAC Mineralize Skinfinish in New Vegas
MAC blush in Emote to contour
[Eyes]
Urban Decay Primer Potion
MAC Electra eyeshadow
MAC Star Violet eyeshadow
MAC Passionate eyeshadow
MAC Sketch eyeshadow
Blinc Kiss Me Mascara
Also used MAC Shadowy Lady (brown shade from Holiday Cool Eyes palette) to fill in brows
[Lips]
Blistex Ultra Protection lipbalm in SPF30
MAC Mattene lipstick in Poise
I look super pale here because the lighting was fluorescent white :S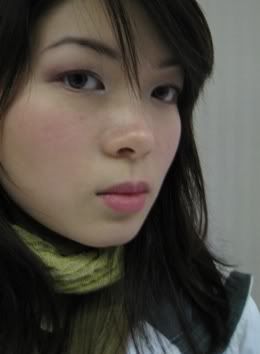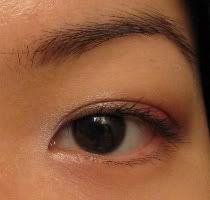 (I had already taken out my contacts when I took the picture above)
And I think the contacts make me look like a weird creepy doll here...:S i think the effect is amplified because this was taken with my Sony Ericsson camphone in yellow lighting.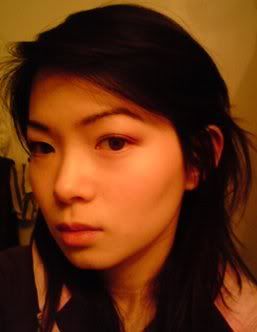 Camphones do weird things to pictures. My friend's camphone, also a Sony, takes these photoshop-esque pictures of people.