Guess what I bought today! (not makeup...well not all of it)
.
.
.
.
.
.
.
.
.
.
Guitar Hero III : Legends of Rock Bundle!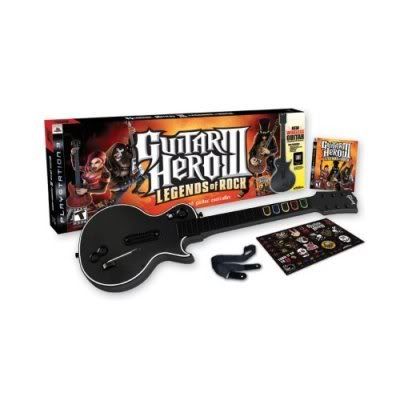 Well technically it wasn't for me, I got it for my bf as he was having a super crummy day. Some hacker stole his account for an online game that he's been playing for the past 5 years....meaning all the time he spent building up his character, buying equipment, and gaining exp points, all went to nothing :(
He tried calling up the company that runs the game but they wouldn't help him. He can't even get them to verify his identity just because his credit card info doesn't match the one currently on file. Of course it doesn't match, because the hacker obviously changed the info right away after getting in! They won't even freeze the account to open an inquiry into it :( Basically the company told him he'd have to have a court order or something to do anything about it.
Thinking about it, his character basically had enough experience, equipment etc, etc that the account could've been sold for like $1000....
Five years gone to waste ... so i feel pretty bad for him too :(
So Guitar Hero is all we've been doing the whole night....nevermind that we both have to get up for work early tomorrow ...
Anyways we went to the mall originally because last night, I suddenly had an urge to get Clinique Almost Lipstick in Black Honey, which was sold out in Sephora and Sears. That really depressed me and I wanted to get MAC Tango lipstick and 6th Sin to make up for it lol ..... but they were sold out of those both at the counter, AND at the freestanding store! :*(
In the end though, I managed to find the Clinique lipstick at The Bay. At first I asked the lady behind the counter for the lipgloss version because the gloss looked more pigmented, but they were out of it too! So lipstick it was. I'm glad actually, because the lipstick colour is already surprisingly quite dark even on my pigmented lips. From the reviews on MUA I would've thought it would just show as a touch of colour on me.
The lipstick packaging is suprisingly not that great for what I'd expect from Clinique. Even though its in a sleek silver tube, when you hold it, it feels like cheap aluminium because its so light :( In comparison to other brands in the same price range, I'd much prefer MAC packaging for design and durability. Especially the Mattene range, those lipstick cases kick Clinique's ass!
But anyway... pictures.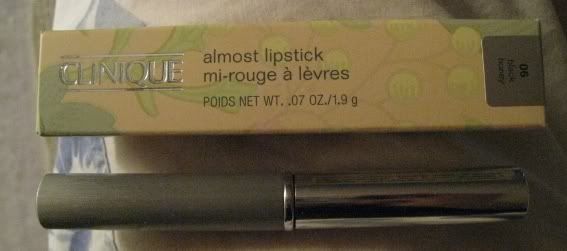 and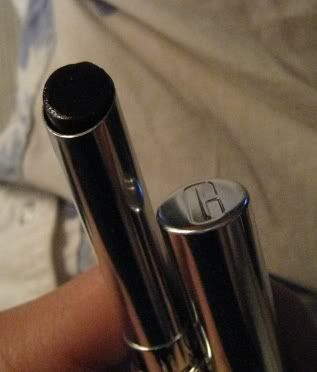 Looks almost black doesn't it? But it makes more sense once you see it in real life...its not a super pigmented looking lipstick, it looks like a waxy lipcolour / almost lipbalm-y.