I was feeling inspired by
this commercial
about 2 weeks ago, and decided to try it out last week. Unfortunately my limited skills with liquid liner got the better of me. I could have used pencil but I didn't have a blue pencil liner in my collection.
Also I don't know what to do about the lipcolour. My lips are very pigmented so I couldn't get the light colour to show up pale on me...and when I used concealer to mute my natural lipcolour, it washed me out so I looked ghostly :S
Not a very successful attempt, but since I promised I would do this look here it is:
The makeup look I wanted to replicate -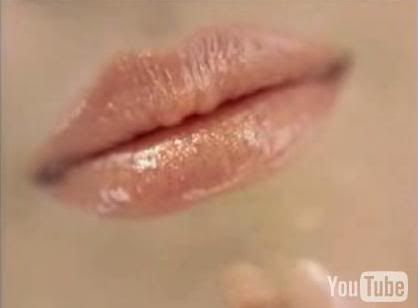 I am sooooooo jealous of her lips. They actually have a nice shape to them. Mine look thick and just
there
. :(
And my unworthy version -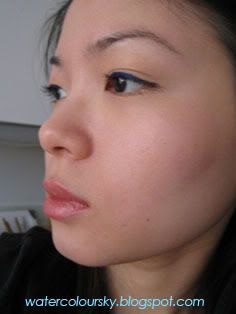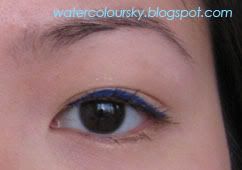 And if you look closely below you can see here that my liner is flaking ! grrr...:(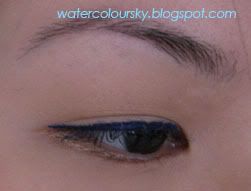 Do not buy NYX liquid liner! It flaked like crazy. Unless there's some trick with liquid liner that I don't know about? I don't usually use liquid liner so that might be why?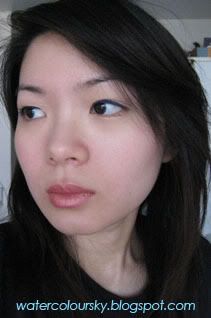 So if anyone's interested the stuff I used was:
Everday Minerals Intensive Light concealer + Silk Naturals foundation
Everyday Minerals Theme Park blush
NYX Electric Blue liquid liner
MAC Indianwood Paint Pot on outer 1/3 of lower lashline + some Annabelle gold shadow on top to make it look more yellow gold
Annabelle gold shadow + Everyday Minerals Baby Bath shadow on lids
Blinc Kiss Me mascara
Lips were some combo of MAC Sandy B + NYC Cameo + Rimmel Tiramisu liner - I tried all sorts of combos to get my lips to look peach-pink like the model but obviously failed :S
I think I'll just stick with gel liners after this...if I wanted to do this look again I'd use MAC Fluidline in Wave probably. Unless there's a L'oreal HIP gel liner available in dark blue? Alternatively, I could look for a cheap blue pencil liner.
By the way, is it just me or does the angle of this picture look like the angle used in mascara ads?
Yay for Blinc mascara!
Later note: Forgot to add that i would use blue mascara if I had it, but I didn't want to buy another tube when I still have a lot of Blinc left.