another motivation for me to stop overspending: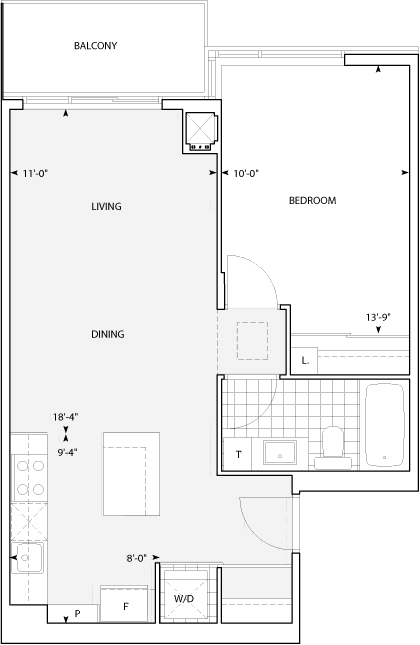 i've wanted a place of my own for some time now, in fact i used to be a huge saver all my life, until the beginning of 2007. Then somehow I just started spending more and more and being less reserved about treating myself to things. Its like a stress reliever for me - whenever I feel down or stressed I think about what I could possibly buy and the stress vanishes magically, haha. But I find that checking out places like Ikea and looking at floorplans seems to be helping me get back my motivation to save.
It probably won't be apparent until the next 2 weeks because I did order a bunch of stuff last week that has yet to arrive....lol. :) but no more from now!
Another floorplan, a
1 bedroom + den: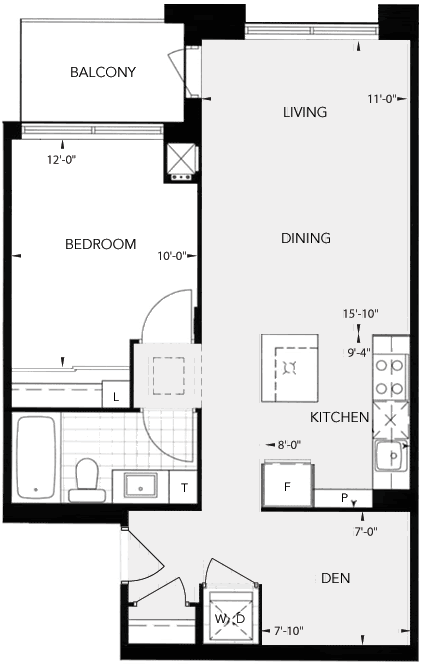 P.S. Its now 12.41am and I have to wake up at 6am tomorrow for work....I am so screwed. Every morning I swear I'm going to go to bed at 10pm and every night that never happens :(