Thank you to all the bloggers for your concern on my last post. I've calmed down now and am feeling better :)
I just saw the movie Wall-E, which was quite entertaining :) Definitely recommend it if you are looking for a fun movie to catch. Don't recommend The Happening though, I just saw it last weekend and it sucked. For some reason all the horror movies I catch in the cinema are always disappointing. Maybe the atmosphere with the other people dampens the scariness somewhat and makes it seem less believable.
***
I forgot to include the Everyday Minerals Lip Scrub in my last haul post, it was actually missing from my order, so I emailed them and they said they accidentally overlooked it.
Comes in a large, flat tin: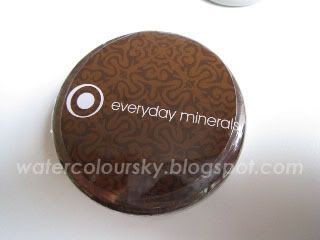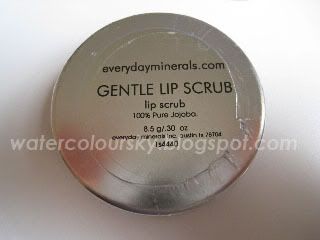 The jojoba beads are bit harder than i'd expect. They take awhile to absorb enough heat to melt on your skin, but don't exfoliate as much as I'd like. Also the large open container makes it quite impractical to use in a hurry. I think they should package the product in some kind of sifter container as well, since its so easy to spill some product accidentally.
I could imagine too the product melting if you leave it in a warm spot....it being in a metal tin and all...so be careful if you carry this around.
***
Also I bought some Mario Badescu Silver Powder from Petitebelle last month, and she included some samples too :)
I haven't tried it yet (I'm so behind on testing out my new stuff!) but will review when I do.
***
A look from last month using MAC Lovely Lily pigment all over the lid, and a bit of MAC Naval Blue on the outer corners.
Also added MAC Electra eyeshadow on the inner corners to brighten up eye area, and finished off with MAC Blacktrack Fluidline and some mascara.
I used the Foliage setting on my Canon Ixus 870 IS / Powershot 860, so the colours came out very saturated. I find that the Foliage setting captures the eyeshadow colours perfectly, but tends to overexaggerate the rest of the face especially the redness of the lips.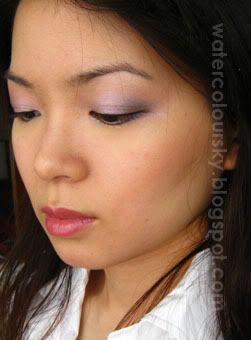 I don't really remember what else was used....probably:
Buff'd Foundation in Sand
Everyday Minerals Sunlight concealer
Silk Naturals's perfecting powder
MAC Emote blush
Not sure what other blush I used...
Some sheer lipstick...not sure which.
***
Replying a couple questions:
To Fiona: Shipping was $6.46 for
this order
, which wasn't very large - it all fit into a bubble envelope. But on Paypal you can kinda get an estimate - on the very second last step, right before you confirm payment you can see the shipping cost. And nope I didn't get customs charges. I've made orders up to $40 from EM and didn't get charged customs. Not sure if they let it go since the value wasn't very much, or if because it was of US origin.
Incandescent: It does work fine for me, despite the short handle. I know somepeople might not like that though. The head of the brush IS smaller than the Coastal Scents' one, but it is also more dense so that might be why they work almost just as well.