i got more stuff to share from NY :)
This is mostly outlet haulage - except the first and last item.
Esprit
summer top -
BCBG and Off Saks:
BCBG Orange strapless cocktail dress
BCBG Red/brown strapless dress
Betsey Johnson outlet:

Turquoise/white cotten lined dress
Came with removable straps too:
Coach outlet:

I told myself I wouldn't get another Coach purse (I already have a
black one
) but I've always had a thing for the white optic signature fabric...plus sling bags are always useful to have.
Coach white optic signature sling bag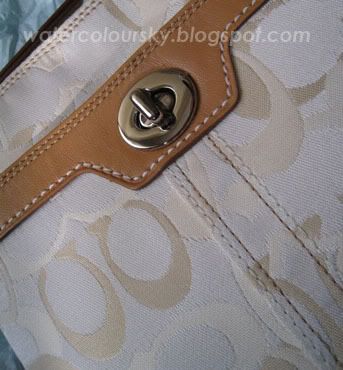 Jimmy Choo outlet:
Open toe slingback heels in satin ruby
Now this one below was not from the outlets - would be nice if it was though! lol
5th Avenue LV

Damier Azur Koala wallet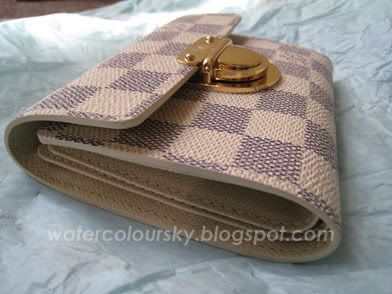 Lots of card slots...something I need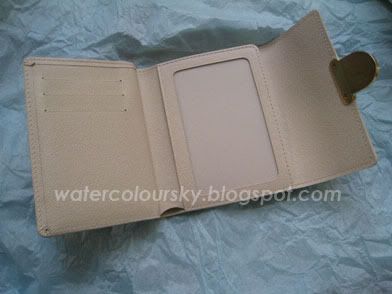 Small coin pocket at the back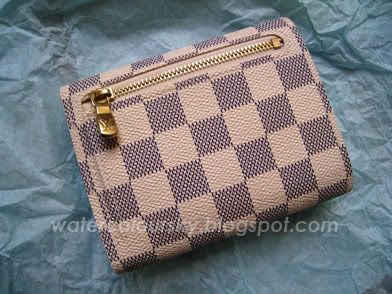 yeah....so I'm done shopping for the rest of the year hopefully lol :) I promised the bf not to spend anything for 3 months at least....so til end of September. I also don't wanna buy any more makeup for 6 months (til end of the year) besides the MAC MSF release in October that is. Wish me luck!
P.S. But, I do have one more cosmetics haul to share...so that one doesn't count as I got those 2 weeks ago!...And, after the 3 months I will probably spend more on skincare rather than makeup...since its what I should be concentrating on anyway.