I got a lot of stuff...but considering each item costs an extra $10 or more in Canada I saved quite a bit. And I was lucky MAC's F&F discount was running that same weekend too :)

Skincare:

Clinique Moisture Surge Extra Thirsty Skin Relief gel-cream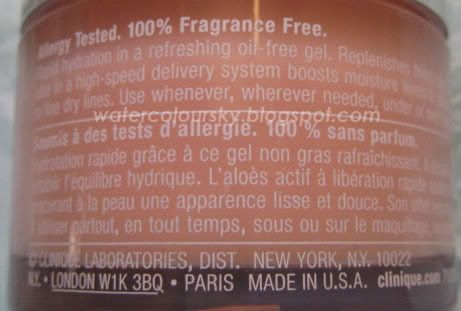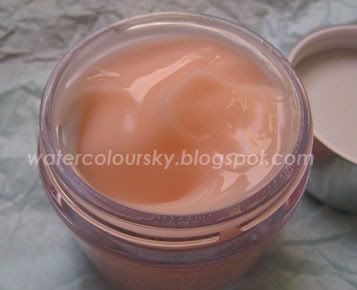 Aveda:
Intensive Hydrating Mask
Tourmaline Radiance Fluid
Night Nutrients serum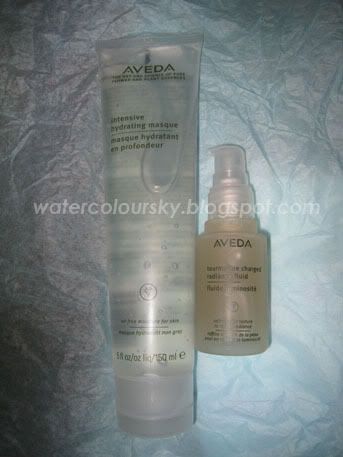 Makeup:

Sephora:
Blinc Kiss Me mascara (backup)
Bourjois Yes to Volume No to Clumps mascara in Bleu
Free sample of Cargo Medium Bronzer

MAC Store (Family & Friends discount too, yay!)
Technakohl in Greyprint
Steamy eyeshadow
Blue Flame eyeshadow
Old Gold pigment
Fuschia pigment
Cosmetics Company Outlet:

MAC Brassy Fluidline
MAC Emote blush (I already have this but I use it almost every time so a backup was in order)
MAC Cosmic eyeshadow (from Moonbathe collection last year)
The CCO had some Bobbi Brown shimmerbricks too - I really wish I had gotten this pink one I saw but my bf was with me and I didn't want to get too much then.
And actually....I ended up exchanging the two pigments last week - I really didn't like Old Gold on me and Fuschia was too similar to Pink Pearl for my liking. Getting Old Gold was a mistake - I had a sample of Gold Mode that I really liked and for some reason I thought the sample jar was labelled Old Gold. Only when I got home and compared the two I realised they were quite different :S I'm really lucky though that the manager at the MAC Store near me was understanding and allowed me to exchange the pigments even though I bought them at US pricing.

I did some comparisons of Brassy Fluidline vs Indianwood Paint pot that I already have.
Indianwood on top, Brassy on bottom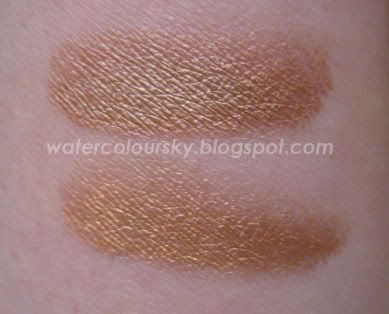 They do look very similar, though Brassy is more gold while Indianwood is more bronzy.

Also was curious to see how Cosmic eyeshadow compares with stuff I already have: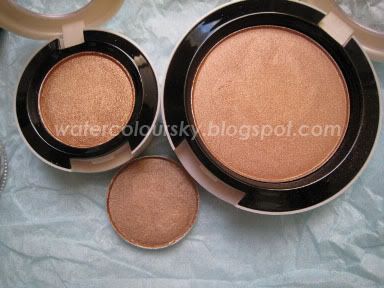 Top: Woodwinked eyeshadow
Middle: Cosmic eyeshadow
Bottom: Otherworldly blush (also from Moonbathe)
They are different side by side, Cosmic does have a more gold tone than but I could probably have skipped it since it looks so similar to Otherworldly.